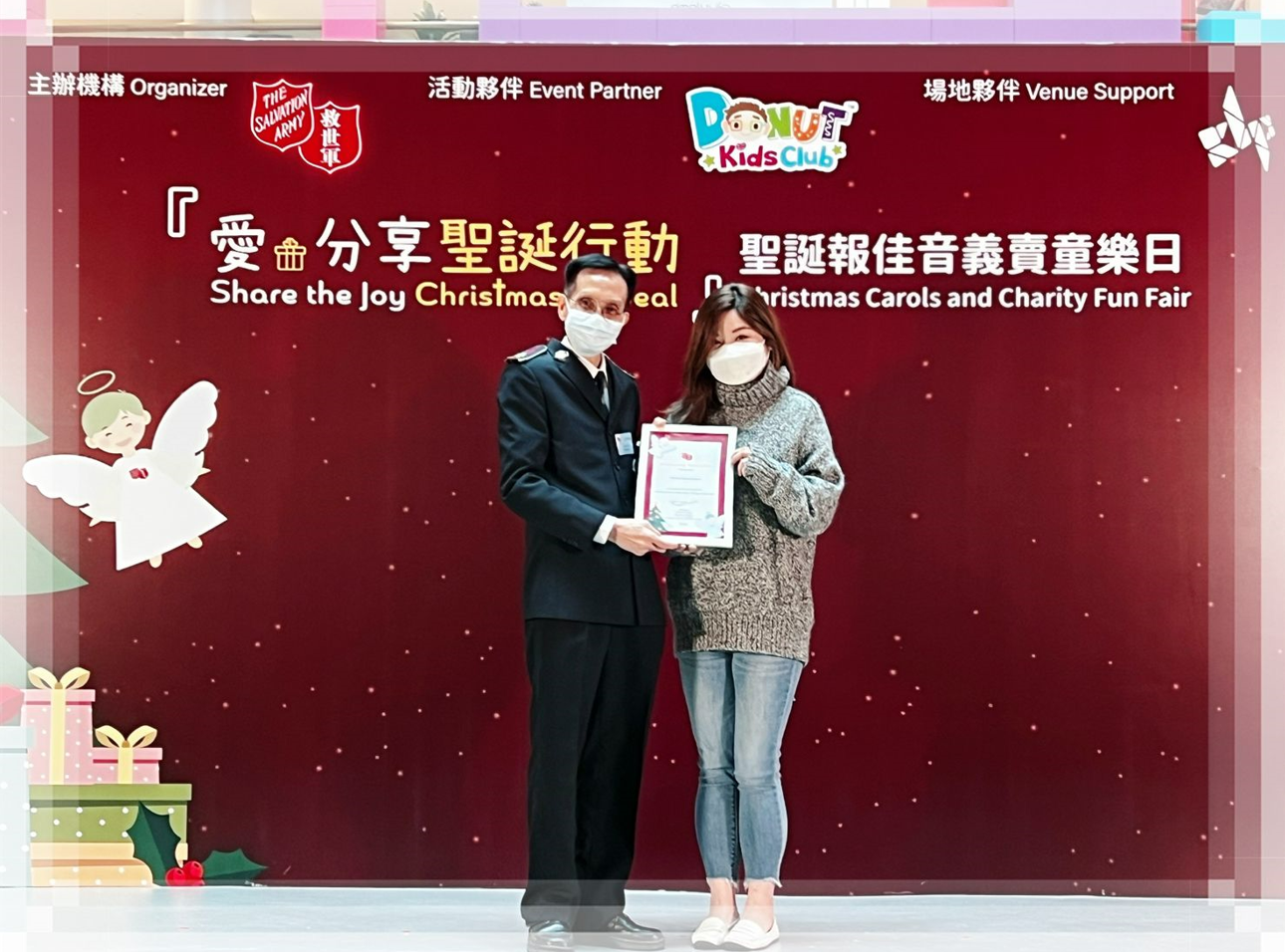 Our Country Manager Kaman Fong receiving the certificate of appreciation from Salvation Army Hong Kong
The Store House Hong Kong participated in the Salvation Army Hong Kong's appreciation ceremony on Sat 17 Dec 2022.
Besides performances of students from The Salvation Army schools, famous artists Aaryn Cheung and Penny Chan were also the Ambassadors at the events, bringing love and joy to local communities. Furthermore, the events featured a charity sale to promote the work and community services of The Salvation Army.
We were delighted to receive a certificate of appreciation for our support of The Salvation Army's Share the Joy Christmas Appeal 2022. We pledge to continue to support their outreach initiatives in 2023!
Christmas is the season to spread good cheer to underprivileged families!
--
Christmas Tree Storage Tips
Here are some tips for storing your Christmas tree after the festive period is over:
1. Store the tree inside the storage bag it came in - and not in a carton box
2. Store it in a cool, dry place
3. Store it horizontally and ensure that it won't fall on anyone or be crushed by heavy objects!