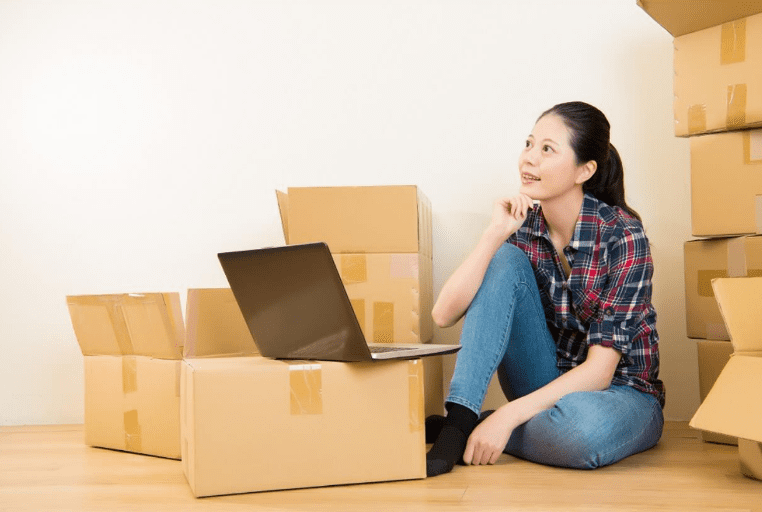 It is well known that space in Hong Kong commands a premium, according to a recent report by SCMP, a survey conducted by The Kwai Chung Subdivided Flat Residents Alliance found that the average living space per person, was only 50 sq ft, half the size of a standard parking space. Given the extremely cramped nature of living in Hong Kong, many of us are living in the smallest apartments on earth.
We often face difficulties when trying to store all our accessories, clothes, electrical appliances, pieces of furniture into our homes. Sometimes it becomes a constraint when we want to make purchases, as we realize that every single inch of our homes has to be used precisely and as efficiently as possible. How can we strike a balance between enjoying the quality of life and keeping our belongings in such a small living area? A mini storage unit is an economical alternative for people to keep their belongings in a secure location. This allows you to store your things and free up room for accommodating more. The number of choices of self-storage units and the variations of price might overwhelm you; thus, we have listed out 7 factors to consider when choosing a mini storage unit that is right for you.
7 factors to consider when choosing a mini storage unit
1. Mini Storage Unit Size
How much storage space do you need? Knowing that different people have a different answer to this question, our mini storage rental is readily available in a wide range of sizes, ranging from 16 square feet to 175 square feet to cater for various needs. We also provide attractive and affordable warehouse spaces to individuals, SMEs, and corporations. Sizes range from 200 square feet to 1,000 square feet, with rates starting from HK$15 per square feet. The Store House is definitely your safe and secure storage solutions for both personal and commercial use.
2. Mini Storage Rental Service
Apart from renting sufficient storage space, the quality of service should never be neglected. Our mini storage units provide you with unlimited access to your unit 24 hours a day, seven days a week, as well as free trolleys to move your items around. In addition, The Store House offers customers different packing materials, from an ordinary paper box in multiple sizes to wardrobe boxes and bubble wraps, ensuring your assets are well protected.
Storage insurance is another paramount issue to consider when you are choosing the right self-storage unit. Lost or damaged goods is the last thing we want to see. Insurance packages are not often provided by mini storage companies on the market, where customers would not receive any protection and compensation if they suffer from losses or damages. But here, at The Store House, your property matters a lot to us. We offer a variety of insurance solutions for customers that cover against an array of types of loss or damage.
3. Location
Individuals who possess various equipment or hardware, such as bikes, camping gear, winter clothes, garden tools, etc. probably would not want these kinds of stuff cluttering up their home all year round. Mini storage units allow you to safely store your bulky items during periods when they aren't required. Self-storage units of The Store House are located in every district of the Hong Kong Island, Kowloon and New Territories when you want to bring your camping gear on an exciting adventure, you can collect your gear easily, as our units are all located in the most convenient spots you can find in Hong Kong.
4. Air Conditioning and Fire Safety
Climate control and fire safety equipment are always the safe bet when renting a mini storage unit, especially in Hong Kong with its extremely humid climate. Units with qualified fire-fighting equipment system are absolutely essential for self-storage units. Hong Kong has a sub-tropical climate with distinct seasons, excessive moisture combined with warm temperature allows mold growth, damaging your personal assets; hence, controlling humidity is one of the many important ways to prevent mold growth. The mini storage units at The Store House are humidity controlled to avoid excessive moisture, keeping your items perfectly mold-free.
5. Security Systems
For individuals, SMEs, and corporations, a high-quality security system in the form of 24 hours recorded CCTV are the basics to ensure your property is safe and secure. However, it is not adequate, dedicated storage space, access card system and high-standard door lock elevate The Store House to the next level of reinforced security.
While storage facilities are all open 24 hours, users must access their storage units with their unique access card and storage key. Burglars and thieves won't stand a chance against our multiple preventive measures - The Store House provides protection for your treasures.
6. Terms and Conditions
As the saying goes, "Devil is in the details", renting ordinary storage units may work, but if you overlook the hidden additional charges on the contract, it may cost you a sum before you could gain access to your valuables. Therefore, it is imperative to pay extra attention to the terms and conditions of the contract, especially regulations on termination of the contract. Read over the contract carefully to avoid any overcharge and hidden terms. While in our storage units, the terms and conditions of The Store House are listed plainly and clearly on the contract, no hidden terms or fee will be applied. The Store House also provides flexible storage periods that allows early termination with one month notice via fax or email.
7. Free Parking
Hong Kong was recently ranked as the most expensive housing market in the world and also the most expensive city to rent an office in an urban area. If you pay attention to the property news, you would probably know that a car park site here in Hong Kong was sold for a record high of USD$3 Billion last year. Thus we can see, many households and enterprises are facing the "Land Issue" and renting mini-storage are one of the cost-effective alternatives. Besides storing goods, customers frequently need to take items in and out of the mini storage. Having a free car park at the mini storage makes it a whole lot more convenient and easier to move big articles around.
Remember to always bear the above 7 factors in mind when choosing your ideal storage units, whilst the searching process may be complicated and time-consuming, The Store House presents to you our tailor-made safe and secure storage solutions for both personal and business use. We deliver impeccable storage units and services that you need. So what are you waiting for? Gather up your clutter and get a quote now!